Photos
My Friends and I
[slideshow id=2449958197322840912&w=490&h=450]
Click On Each Picture to Zoom In
កាលពីខ្ញុំរៀនថ្នាក់ទី១១នៅវិទ្យាល័យដំដែក,ពិតជាអានុស្សាវរីយមួយដ៏រីករាយ ដែលមិនអាចបំភ្លេចបាន :-)))
When I was studying at Dom Dek High School, it's the happy time that I will never ever forget.

មិត្តរួមថ្នាក់របស់ខ្ញុំនៅសកលវិទ្យាល័យភូមិន្ទភំ្នពេញ, ដេប៉ាតឺម៉ង់ រូបវិទ្យាជំនាន់ទី ២៨ (អាហារូបករណ៍)
My classmates at Royal University of Phnom Penh , Department of Physics 2008

ឆ្នាំទី១ មករៀននៅវៀតណាម នៅសាលាមិត្តភាព T80, ស្រុកសឺនតី ទីក្រុង ហាណូយ
Hữu Nghị 80 High School,Sơn Tây District,Hà Nội City.
ដំណើរកំសាន្តទៅឆ្នេរសមុទ្រ ហា ឡុង
Trip to Hạ Long Beach

My Picture at Ha Long Beach, :-)))))

My Sisters
My Picture at Hồ Chí Minh National Museum : Hà Nội, ViệtNam

My friends : Lyhieng (right) study at Ha Noi Architectural University& Kun Ten (left) study at Thai Binh Medical University

My friend: Serey (Kandal Province), study at HN University of Technology.

នេះជាពេលដែលរីករាយបំផុតនៅចុងឆ្នាំសិក្សា ២០០៨-​២០០៩

ដំណើរកំសាន្តទៅ រោងចក្រវារីអគ្គីសនី ហ ប៊ីញ
Trip to Hoa Binh Hydropower Plant Factory,April 18 2009

មិត្តរួមថ្នាក់របស់ខ្ញុំ កាលពួកគេទៅចាក់បាញ់ឆែវញ៉ាំ នៅផ្ទះលោកគ្រូ ហង់ ស៊ីម🙂 🙂

អេ!……កាលីបដែរទេ? វ៉ែនតាទើបនឹងចេញថ្មី ដែលមិត្តរបស់ខ្ញុំបានច្នៃឡើងណា៎ :):):):):)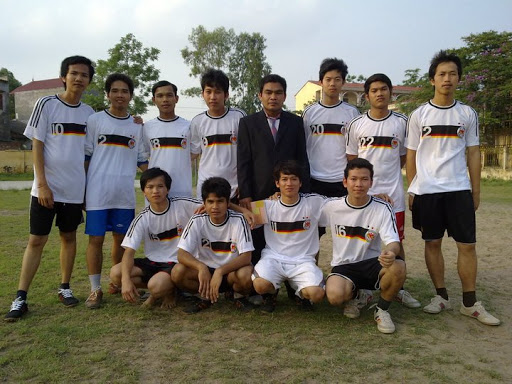 Khmer Bloggers